I can not log in Orbit Hangar Mods, because it tells me that the password is incorrect.
I tried it in two browsers and two operating systems and happens to me the same. And in all browsers and operating systems I cleaned cookies, history, and other data.
Windows 7 Home Premium 64-bit:
-Internet Explorer-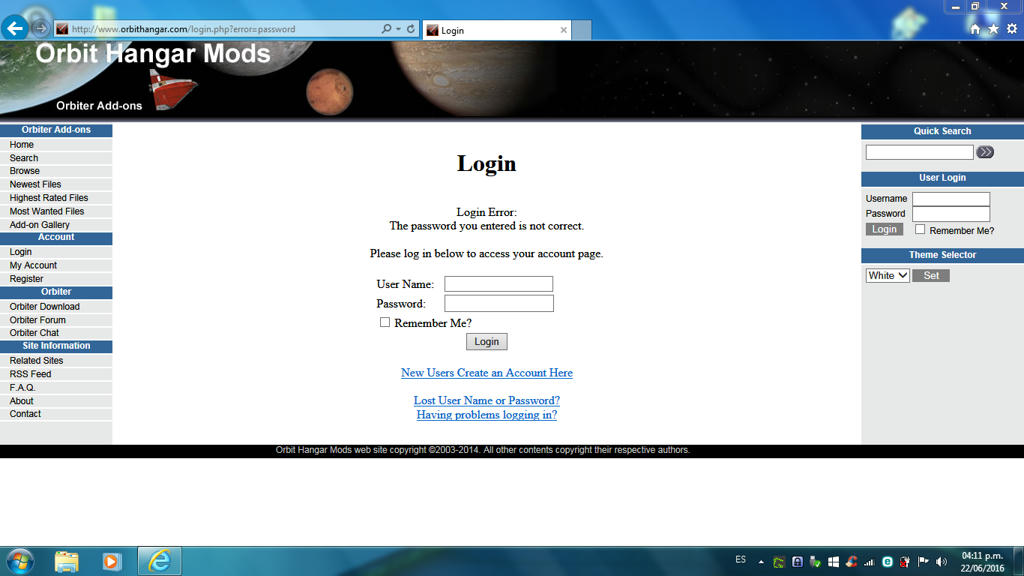 -Opera-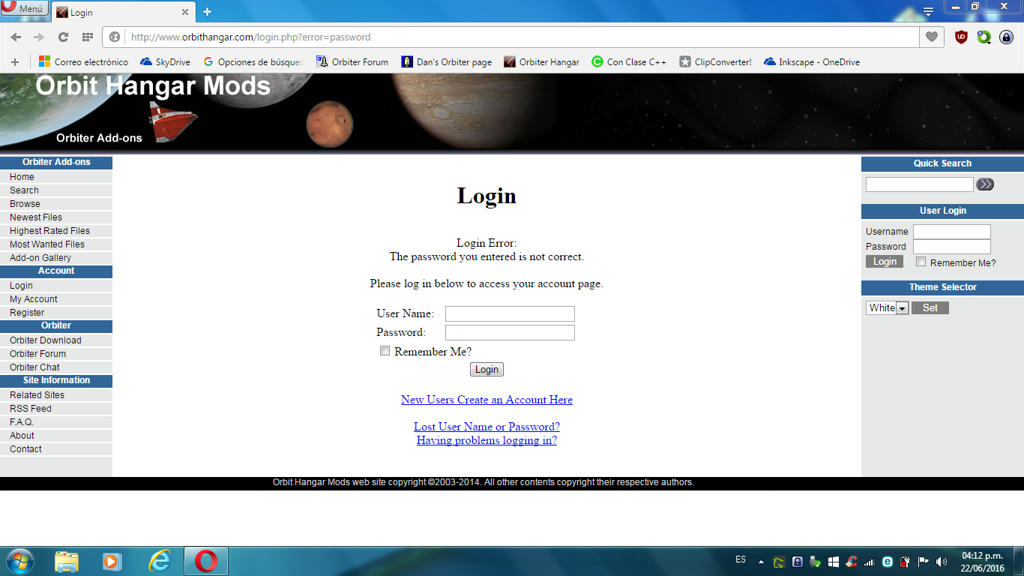 Ubuntu 16.04/Linux:
-Opera-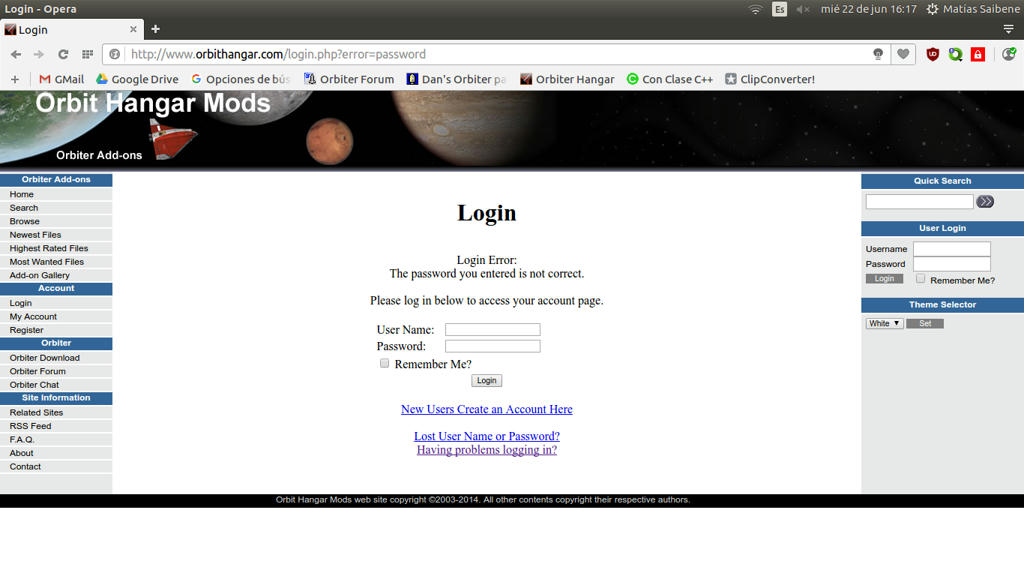 What should I do?