MY ORBITER EXPERIENCE
STS-29 with Truss S2
Posted 05-15-2009 at 10:26 AM by
Matte
---
<<STS-29 , 26 November 2010 , 06:03:56 UT>>

Shuttle Atlantis lifted off tonight for rescheduled STS-29 mission to bring S2 extra truss to Celestia Space Station.
The 7 crew members will perform a 14 days long-duration mission to interpose the new truss between the S1 and S3 trusses, to allow future installation of an extra heat radiator.
<<STS-29 Update , 28 Nov 2010 , 06:30:00 UT>>
Atlantis succesfully docked with PMA-2 48 hours after launch.
Starting of operations is scheduled for tomorrow the 29th.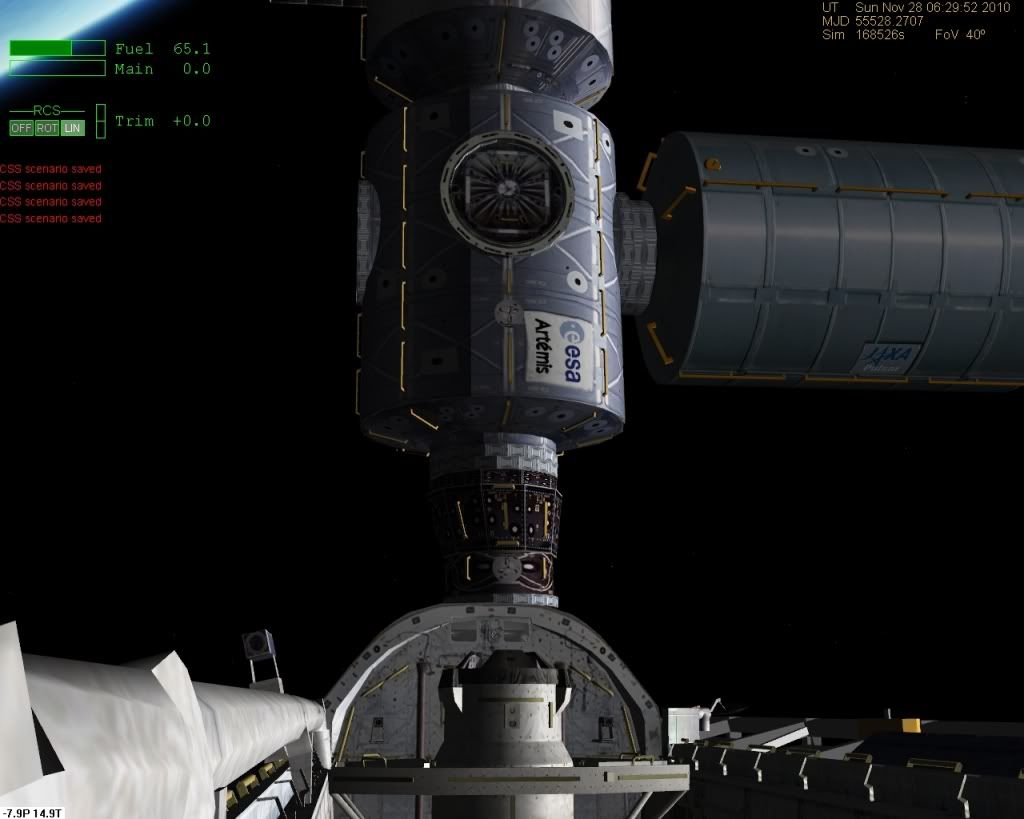 <<STS-29 Update 2 , 06 December 2010>>
Today's housekeeping EVA signed the end of STS-29 operations aboard CSS.
In the past 7 days complex operations were performed:
-29/11: S4 solar array was re-folded to allow easier manipulation.
-30/11: S3/4/5 was undocked from the S1 truss by the long Station Arm.
-01/12: S3/4/5 was temporarly moved and docked atop the High Gain Antenna structure.
-02/12: crew manipulated with SRMS the S2 new truss, and grappled it with Station Arm.
-03/12: S2 was docked with S1.
-04/12: S3/4/5, removed from HGA structure, was finally redocked with S2 truss.
-05/12: S4 array re-deployed and fully functional.
<<STS-29 Update 3 , 07 December 2010, 04:50:00 UT>>
Atlantis undocked from CSS and performed flyaround of the station to document the new configuration of the station after S2 installation.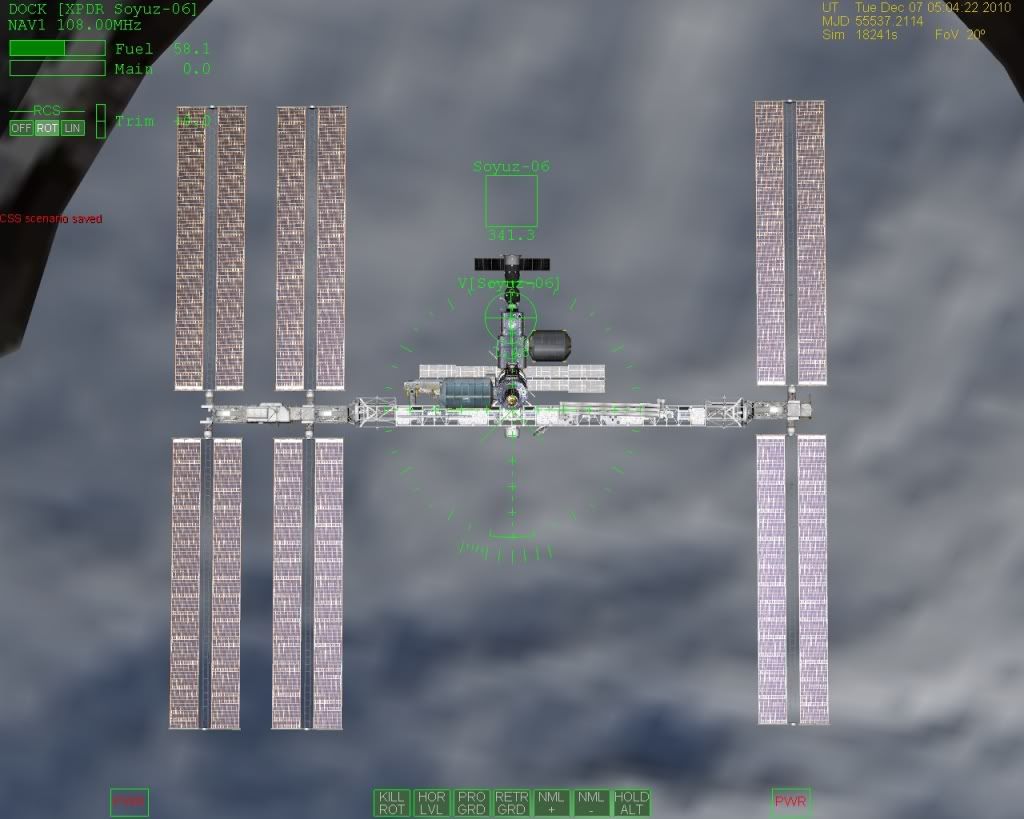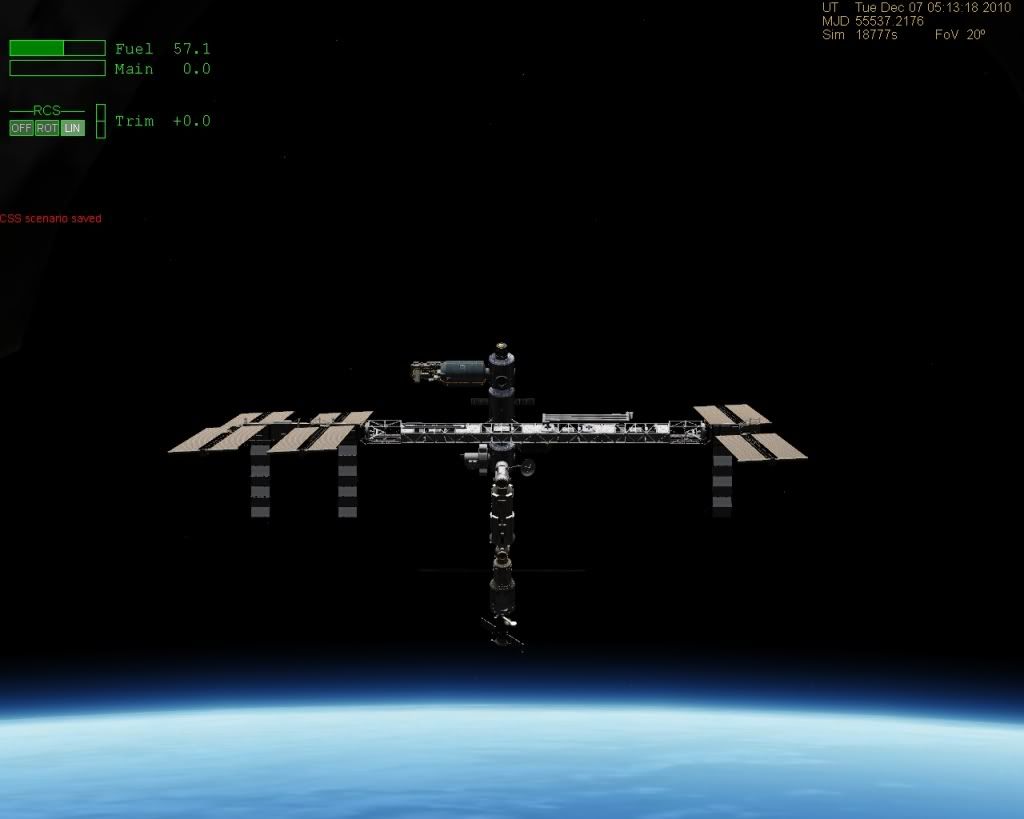 <<STS-29 Update 4 , 09 December 2010, 05:17:08 UT>>

Atlantis touched down on runway 15 at KSC after 14 days of flight.
Mission duration: 13days : 23hours : 13minutes
Mean orbital duration: 91 mins.
Mean orbital altitude 360 km
Number of orbits: 221
Km flown: 9.352.044 Km
Comments