Hello all,
since early June, I encountered a problem with all the ATI graphics drivers updated catalyst center versions. The problem is, after the update, when trying to run Orbiter, FS2004, SevenG or similar programs I get an error message that no 3D acceleration (hardware) can be found. OpenGL based applications, like SpaceEngine, work without major problems.
I am using WindowsXP Home 32bit so here are the driver updates I can use:
http://support.amd.com/us/gpudownloa...eonaiw_xp.aspx
along with the latest version
http://sites.amd.com/us/game/downloa...eon_xp-32.aspx
The problem described above only happens with the updates
after Catalyst version 11/5
.
With all later versions (11/6, 11/7, 11/8) I get this warning during installation: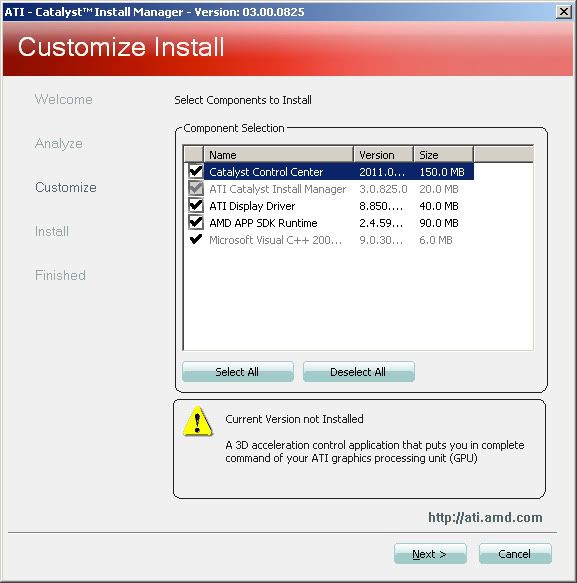 After installation and reboot, the programs like Orbiter and FlightSimulator stop working for the reasons mentioned at the top.
Is anyone here with suggestions about this, what is going wrong or perhaps even how to solve this issue?
I thought I'd ask here before trying to contact ATI support, with those numerous computer wizzards around here in these great forums.
Thanks for looking and any feedback is appreciated!